© 2011 West Yorkshire Learning Consortium,
Suite 89, Oxford Chambers, Oxford Place Centre, Oxford Place, Leeds, LS1 3AX,
Tel: 0113 2453111.
Charity Number: 1100520. Company Number: 04614852.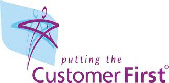 Funding
Capacity Builders
An exciting new collaborative project, involving voluntary and community sector training consortia and infrastructure organisations is now underway in West Yorkshire with funding from the Learning and Skills Council (LSC).
A number of one day training courses are also available to people from the Voluntary and Community Sector (VCS) not registered on the course.

Community Grants
Grants for voluntary and community organisations in Yorkshire and the Humber to provide learning opportunities that help unemployed people aged 18 and over to move closer towards a job. This funding stream is now closed.