© 2011 West Yorkshire Learning Consortium,
Suite 89, Oxford Chambers, Oxford Place Centre, Oxford Place, Leeds, LS1 3AX,
Tel: 0113 2453111.
Charity Number: 1100520. Company Number: 04614852.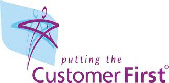 Projects
Capacity Builders
A collaborative project, which involved voluntary and community sector training consortia and infrastructure organisations in West Yorkshire with funding from the Learning and Skills Council (LSC).

Community Grants
Grants for voluntary and community organisations in Yorkshire and the Humber have successfully provided learning opportunities that help unemployed people aged 18 and over to move closer towards a job.

Transformation Fund
Organisations working with homeless people ran successful informal learning programmes in 2010.