© 2011 West Yorkshire Learning Consortium,
Suite 89, Oxford Chambers, Oxford Place Centre, Oxford Place, Leeds, LS1 3AX,
Tel: 0113 2453111.
Charity Number: 1100520. Company Number: 04614852.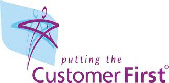 About us
The West Yorkshire Learning Consortium (WYLC) is a Voluntary and Community sector organisation.
WYLC offers support and development across West Yorkshire.
Our vision is to support and promote the social, economic and educational prosperity across West Yorkshire through learning and skills.
We take an active interest in promoting the skills of people who access the services offered by the Voluntary and Community Sector (VCS), and those who work in the sector; whether staff, trustees or other volunteers.
We also work to promote recognition of how the VCS works, and its value to communities, key agencies and policy makers.
WYLC is a registered charity and company limited by guarantee (not for profit).