© 2011 West Yorkshire Learning Consortium,
Suite 89, Oxford Chambers, Oxford Place Centre, Oxford Place, Leeds, LS1 3AX,
Tel: 0113 2453111.
Charity Number: 1100520. Company Number: 04614852.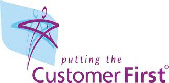 Why study for an ILM management qualification?
The programme gives managers the required skills to inspire their team to make a real impact. Tutors explore the knowledge, skills and attitudes required for effective first line management, giving guidance and practical skills to manage people at all levels.
By investing in management development, organisations can ensure that their leaders are confident in their abilities and able to lead employees through the challenging times ahead.
Nurturing effective leaders through management development is a cost-effective investment.
ILM qualifications are designed to help managers increase staff efficiency and motivation, ensuring that their organisations meet their objectives successfully.
Throughout the training courses, participants can work through the skills needed to manage their teams effectively though the recession, ensure a motivated workforce and achieve organisational goals.