© 2011 West Yorkshire Learning Consortium,
Suite 89, Oxford Chambers, Oxford Place Centre, Oxford Place, Leeds, LS1 3AX,
Tel: 0113 2453111.
Charity Number: 1100520. Company Number: 04614852.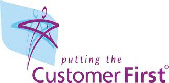 Training Modernisation
A collaborative project, which involved voluntary and community sector training and infrastructure organisations.
Funded by Capacity Builders, the project promoted a more co-ordinated approach to Voluntary and Community Sector training.
The project has:
For more information please contact Alison.brophy@wylc.org.uk.