© 2011 West Yorkshire Learning Consortium,
Suite 89, Oxford Chambers, Oxford Place Centre, Oxford Place, Leeds, LS1 3AX,
Tel: 0113 2453111.
Charity Number: 1100520. Company Number: 04614852.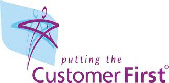 How we can help you
We are able to provide a range of information and guidance, via the web site, E mails and newsletter, training, events and development support. Our web site also offers information on resources and best practice in delivering learning.
If you are interested in delivering a specific activity under a WYLC project, we can work with you to meet the standards required to become a WYLC delivery partner.
Delivery partners will be the first ones to be approached when funding opportunities become available, and will have access to a dedicated area of the WYLC website, with further news, information and guidelines.