© 2011 West Yorkshire Learning Consortium,
Suite 89, Oxford Chambers, Oxford Place Centre, Oxford Place, Leeds, LS1 3AX,
Tel: 0113 2453111.
Charity Number: 1100520. Company Number: 04614852.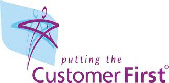 WYLC staff
David Butterfield Project and Contracts Manager
David is responsible for the effective management of all contracts delivered by WYLC, the effective monitoring and evaluation of these and their Management Information and Finance Administration functions. This includes developing links with funders and key stakeholders.

Rosalind Moffitt Project and Communications Administrator
Rosalind maintains the website and will keep you up to date with news on funding and training opportunities, information and events.

Jean Morgan Director
Jean is responsible for managing the West Yorkshire Learning Consortium, working with partners, including community and voluntary organisations involved in the delivery of learning and skills, and to provide relevant information and resources that helps champion the voice of third sector learning and training.