© 2011 West Yorkshire Learning Consortium,
Suite 89, Oxford Chambers, Oxford Place Centre, Oxford Place, Leeds, LS1 3AX,
Tel: 0113 2453111.
Charity Number: 1100520. Company Number: 04614852.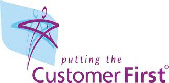 Comments, compliments and complaints
WYLC is committed to providing the best possible service to you and your organisation. We realise the best way to improve our services is to listen to what you think.
We welcome your comments, compliments and complaints, to help us ensure our services meet your needs and our quality standards.
For more information, please see our Comments, Compliments and Complaints Policy and Procedure.

Comments – let us know your ideas
If you have an observation or suggestion that could help us improve our services, please let us know.
A comment may also be a concern that can be resolved quickly by frontline staff without following a formal complaint procedure.

Compliments – let us know when things go well
If you appreciate something we have done, or are pleased with the service you have received, we would be delighted to hear, and will feed back to the appropriate staff.

Complaints – let us know when things go wrong
A complaint is any aspect of our work with which you are dissatisfied, or which has fallen below our stated standards.
We have a formal Complaints policy and procedure which will inform you of how best to proceed.
We see complaints as a positive way to learn, and are committed to dealing with all matters as quickly and as fairly as possible.