© 2011 West Yorkshire Learning Consortium,
Suite 89, Oxford Chambers, Oxford Place Centre, Oxford Place, Leeds, LS1 3AX,
Tel: 0113 2453111.
Charity Number: 1100520. Company Number: 04614852.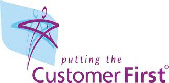 Community Grants projects N-R
The Next Step Trust is a charity offering day provision in Calderdale for young people over the age of 19 with severe and complex mental and physical needs. The Community Grants project consists of a Community and Horticultural garden, growing produce for a Community Internet cafe. The Garden project involves a regular group activity learning when and how to grow produce to supply the cafe. The Cafe Project offers individual work experience programmes, with opportunities to interface with the public and life experiences through the operation and finances of the cafe. Ten learners will be supported in the scheme, with the longer term aim of undertaking paid employment.

Northcall is a charity and Community Centre serving the residents of the Moor Allerton Estates in Leeds, an area which falls in to the lowest levels on the Indices of Deprivation. The Centre provides an internet cafe, manned by volunteers, and community and family learning activities, with child care. The Community Grants project is offering 20 local people volunteer opportunities in the community cafe, child care facility and office, over a period of nine months. The participants will receive regular one to one and group support, and be encouraged to take accredited qualifications relevant to their role, facilitating new confidence and skills.

Oblong Leeds is a charity which runs a community resource centre in north Leeds providing advice, support and facilities for local people who want to make a difference through volunteering and community projects. The Community Grants project is being used to develop a Learning Through Working project, supporting 18 long term out of work learners through a four month programme of training and volunteering, including IT, administration and web design, to build skills for employability. Learners will work as part of a team on projects that will provide real services and benefit the community, leaving the placement with a portfolio of achievement, an up to date CV and an exit strategy for further training, employment or volunteering.

Pavilion is a visual arts charity that collaborates with artists to research and programme new work. Pavilion has a public gallery space in Holbeck in Leeds acting as a cultural facility for the community, with a rolling programme, including arts workshops, film screenings and discussion events. The funding is being used to implement a creative mentoring programme, partnering creative professionals with disadvantaged people from the local community. The programme is providing creative experiences for 16 people to inspire new ideas and ways of thinking, raise aspirations and lift disenfranchisement from insular social networks. The aims of the project respond to need identified in the Government report 'Aspirations and Attainment in Deprived Communities'.

Positive Youth 98
Positive Youth 98 is a charity which runs a project called Football As Therapy. This is a football based programme targeting young people who are disaffected - homeless, offenders, care leavers, asylum seekers and long term unemployed. The programme builds self confidence, encourages healthy living and integration into mainstream social activity, and assists young people to make positive forward steps in their lives. The funds are enabling the charity to run two pilot courses for clients aged18-25, leading to a recognised qualification in Developing Personal Health and Fitness. Participants will benefit from enhanced personal fitness, social skills, team working and self esteem, with a recognised qualification offering realistic future training and employment possibilities.

Project Colt (Change of Lifestyle Training) is a charity based in Halifax. It aims to help people suffering from drug addiction to achieve and maintain abstinence, through the provision of counselling, an out reach service, a day rehabilitation programme and a retail social enterprise providing vocational in house training and employment experience. The grant is enabling up to 32 clients to participate on to a Day Treatment Rehabilitation Programme, offering 144 hours of one to one and group learning. Progression will be offered as a structured training package at the retail outlet, with a 13 week placement working in the warehouse, workshop, office and shop. Both programmes will enable clients to move towards accredited qualifications or paid employment.

Ravensthorpe Women's Voluntary Action Group
RWVAG is a voluntary organisation based at Ravensthorpe Community Centre, with a significant BME population, where 50% of residents have no qualifications and are economically inactive. The group provides a range of community based activities and training with the aim to empower women and improve their quality of life. Their Community Grant project has created informal learning courses, including sewing and driving theory, with embedded literacy, numeracy and IT training, for 45 participants. The courses aim to act as a hook into further learning and thus increase employability.

Right Choices is a voluntary and community organisation providing support and empowerment for people with learning disabilities, and physical and mental health conditions, through a range of recreational groups and events. The grant has funded the provision of a Job Club, providing mental health awareness training and confidence building for 25 clients, including using the internet and E mails to access the job market. Role play will be used to enhance interview skills and clients will be encouraged to plan activities for the Job Club to facilitate leadership and management skills.