© 2011 West Yorkshire Learning Consortium,
Suite 89, Oxford Chambers, Oxford Place Centre, Oxford Place, Leeds, LS1 3AX,
Tel: 0113 2453111.
Charity Number: 1100520. Company Number: 04614852.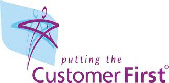 How much money can we apply for?
Each organisation can apply for a minimum of £2,000 and a maximum of £12,000, including the main Community Grant and any Capacity Building funds.

Can we apply for more than one grant?
Yes, you can apply for more than one grant to fund separate projects, including capacity building, to a combined total of £12,000.

Activity which is funded by Community Grants must be completed by September 2010.

Does the training need to be accredited, or lead to a qualification?
No. However, some assessment and documentation is required, eg each learner will have an individual learning plan.

Can we apply for funding for an activity which has already started?
No, Community Grants are for new projects, and cannot start until the contract is finalised.

Can we include core costs in our grant application?
You will be able to include an amount for overheads directly relating to your project, but not for core costs of your organisation

Do I need to send original bank statement with my application?
No, copies are fine.

How long will we have to wait for a decision?
All applications which meet the criteria for basic eligibility will be submitted for the next available selection date. Applicants will be notified of the results in the week following the selection decision.

What if our application is unsuccessful?
All applications which are not selected will receive feedback, including a recommendation on whether the application could be re-submitted.

For more information, please contact Communitygrants@wylc.org.uk