© 2011 West Yorkshire Learning Consortium,
Suite 89, Oxford Chambers, Oxford Place Centre, Oxford Place, Leeds, LS1 3AX,
Tel: 0113 2453111.
Charity Number: 1100520. Company Number: 04614852.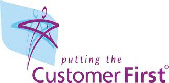 Management Information Systems
Management Information Systems (MIS) are software tools that allows your organisation to use information effectively.
Gathering and using information is central to managing funding, enrolment, learning, assessment and quality management. A good MIS will be flexible and responsive to your needs.

MIS enables you organisation to operate as a dynamic working environment.
There are a number of "off the shelf" systems sold by software and other companies, or you can design your own. A simple search using Google or similar will offer a range of suppliers.
When choosing a MIS, ensure it can be customised to meet the needs of your clients, your curriculum, and your organisation. The system should be easy to use, and allow rapid data entry and access.

NIACE's 'Learning from Experience' site includes more information about MIS and Quality Improvement.