© 2011 West Yorkshire Learning Consortium,
Suite 89, Oxford Chambers, Oxford Place Centre, Oxford Place, Leeds, LS1 3AX,
Tel: 0113 2453111.
Charity Number: 1100520. Company Number: 04614852.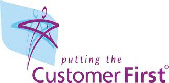 Quality Improvement
Quality Improvement is a formal approach to improving performance. Systems are created to review how things work now, and how they could be better.
Quality Improvement enables you to raise aspirations, set demanding standards, and rigorously evaluate your performance.
For further information about regulating Quality Improvement, see menu to left.
In order to help you to establish a robust quality improvement process WYLC has produced a Quality Improvement Toolkit in our Providers' area.