© 2011 West Yorkshire Learning Consortium,
Suite 89, Oxford Chambers, Oxford Place Centre, Oxford Place, Leeds, LS1 3AX,
Tel: 0113 2453111.
Charity Number: 1100520. Company Number: 04614852.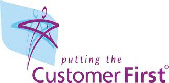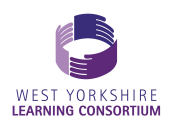 Framework for Excellence
The Framework for Excellence is a comprehensive approach to managing performance. It is a single, unified framework that will help increase both the quality of FE provision and the way in which that provision meets the needs of all users. It will also simplify the way employers and learners choose the provider best-suited to their needs.
The Framework for Excellence will underpin a new, simplified performance assessment system that will help drive up performance right across the Further Education (FE) sector, by setting clear and unambiguous standards of excellence that all providers will want to achieve, so that they can demonstrate the quality of their provision.
For further information see www.ffe.lsc.gov.uk.