© 2011 West Yorkshire Learning Consortium,
Suite 89, Oxford Chambers, Oxford Place Centre, Oxford Place, Leeds, LS1 3AX,
Tel: 0113 2453111.
Charity Number: 1100520. Company Number: 04614852.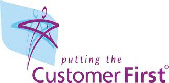 Community Grants
New closing date: 12th March 2010
Community Grants enable small voluntary and community organisations provide learning opportunities to help unemployed people move closer towards the labour market.
Community Grants are part funded by the European Union, through the European Social Fund, and the Learning and Skills Council.
Humber Learning Consortium (HLC) is the managing body for Community Grants in Yorkshire and the Humber. Within West Yorkshire, funding and support will be available from the West Yorkshire Leaning Consortium (WYLC). Initial enquiries should therefore be made to WYLC.