© 2011 West Yorkshire Learning Consortium,
Suite 89, Oxford Chambers, Oxford Place Centre, Oxford Place, Leeds, LS1 3AX,
Tel: 0113 2453111.
Charity Number: 1100520. Company Number: 04614852.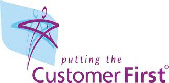 Common Inspection Framework
The Common Inspection Framework meets the requirements of the Learning and Skills Act 2000. It sets out the principles applicable to the inspection of post-16 non higher education and training carried out under Part lll of the Act.
Inspections are carried out by the Office for Standards in Education (Ofsted) and the Adult Learning Inspectorate (ALI), which are now part of Ofsted.

The CIFcomprises:
the common inspection schedule

procedures in the case that the provision is inadequate

principles of inspection

a code of conduct for inspectors

a procedure for making complaints about inspection
The Common Inspection Framework can be downloaded from the Ofsted web site.