© 2011 West Yorkshire Learning Consortium,
Suite 89, Oxford Chambers, Oxford Place Centre, Oxford Place, Leeds, LS1 3AX,
Tel: 0113 2453111.
Charity Number: 1100520. Company Number: 04614852.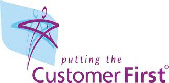 The Learning and Skills Improvement Service
The LSIS is the new sector-owned body, formed from CEL and Quality Improvement Agency to develop excellent and sustainable FE provision across the sector. LSIS will work in partnership with all parts of the sector to provide vision, leadership, clarity and high quality support; practising and enabling continuous self-improvement and capacity building.
The LSIS aims to develop a 'strategic conversation' with the sector and partners, to identify the key priorities. See www.lsis.org.uk for further details.