© 2011 West Yorkshire Learning Consortium,
Suite 89, Oxford Chambers, Oxford Place Centre, Oxford Place, Leeds, LS1 3AX,
Tel: 0113 2453111.
Charity Number: 1100520. Company Number: 04614852.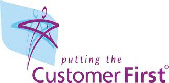 Ofsted
Ofsted inspect and regulate the care of children and young people, and education and training for learners of all ages.
Ofsted joined with the Adult Learning Inspectorate for (ALI), and parts of the Commission for Social Care Inspection for children and young people (CSCI), and the children and families court advisory service (HMICA) to form a new organisation in 2007.
The new Ofsted – the Office for Standards in Education, Children's Services and Skills brings together the wide experience of four formerly separate inspectorates.
The Education and Inspections Act, which established the new Ofsted, requires that Ofsted should:
promote service improvement

ensure services focus on the interests of their users

see that services are efficient, effective and promote value for money.
Ofsted carries out inspections and regulatory visits, and aims to
listen to service users and providers, and to report 'fairly and truthfully'. Its findings are published on its website. Themed and subject specific findings and recommendations on wider learning, and skills issues, as well as statistical information, can also be found on the site.
For more details of Ofsted inspections, and a link to the Ofsted Good Practice Database, see www.ofsted.gov.uk.