© 2011 West Yorkshire Learning Consortium,
Suite 89, Oxford Chambers, Oxford Place Centre, Oxford Place, Leeds, LS1 3AX,
Tel: 0113 2453111.
Charity Number: 1100520. Company Number: 04614852.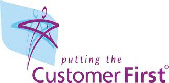 QIA Excellence Gateway
The QIA's Excellence Gateway is an online service for post-16 learning and skills providers.
The Excellence Gateway aims to help transform delivery across the learning and skills sector by providing practitioners at all levels access to high quality resources and information, to inspire innovation and share best practice.
Resources on the Excellence Gateway web site include teaching and learning materials, case studies, support programmes and topical reports and information.