© 2011 West Yorkshire Learning Consortium,
Suite 89, Oxford Chambers, Oxford Place Centre, Oxford Place, Leeds, LS1 3AX,
Tel: 0113 2453111.
Charity Number: 1100520. Company Number: 04614852.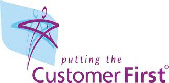 Matrix
The matrix Standard is the national quality standard for organisations that deliver information, advice and/or guidance on learning and work.
The quality framework can be applied to the delivery of information, advice and guidance to external clients; eg careers service, learning centre, recruitment agency, trades union or a business training provider. Matrix call this an external service.

Or the framework can be used by an employer offering staff support or assistance in areas such as skills training, management development, appraisals, promotion, succession planning or redundancy programmes. Matrix call this an internal service.
For more information see www.matrixstandard.com.