© 2011 West Yorkshire Learning Consortium,
Suite 89, Oxford Chambers, Oxford Place Centre, Oxford Place, Leeds, LS1 3AX,
Tel: 0113 2453111.
Charity Number: 1100520. Company Number: 04614852.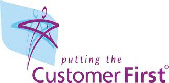 Practical Quality Assurance System for Small Organisations (PQASSO)
PQASSO is a user-friendly quality assurance system intended to help you run your organisation more effectively and efficiently. It offers a flexible approach to quality which allows your organisation to work at its own pace. It helps you to take a systematic look at what you do, identify areas where you are doing well and not so well, and decide exactly where improvements are needed. It helps you to plan, budget and allocate the resources for making these improvements over a realistic time period.
PQASSO is suitable for small, medium or large voluntary and community organisations, or for project teams in very large organisations. Organisations working in all areas – for example, health, social care, the environment or animal welfare – can use PQASSO. It can also be used by self-help organisations, and campaigning and research organisations.
The PQASSO Quality Mark is an external assessment service for PQASSO users. It offers accreditation against the PQASSO quality standards, the most widely used quality assurance system within the third sector.

For more information see www.ces-vol.org.uk.