© 2011 West Yorkshire Learning Consortium,
Suite 89, Oxford Chambers, Oxford Place Centre, Oxford Place, Leeds, LS1 3AX,
Tel: 0113 2453111.
Charity Number: 1100520. Company Number: 04614852.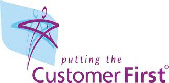 Capacity building
Capacity building is a process to improve an organisation's ability to meet its objectives. Capacity building activities can be used to develop all aspects of an organisation's work.
Some funds are available through Community Grants to help small organisations build their capacity to secure mainstream funding, to deliver learning programmes.
Possible areas that could be developed with Capacity Building funds include:
Governance
Health and Safety
Fundraising
Marketing
Quality
If you are interested, please contact communitygrants@wylc.org.uk for further information, or complete an expression of interest form.