© 2011 West Yorkshire Learning Consortium,
Suite 89, Oxford Chambers, Oxford Place Centre, Oxford Place, Leeds, LS1 3AX,
Tel: 0113 2453111.
Charity Number: 1100520. Company Number: 04614852.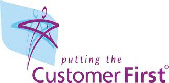 How to apply
The final deadline for Community Grant applications is now 12th March, 2010.
Scoring will take place week commencing 22nd March, and applicants will be advised of the outcome the following week.
Please make sure you read the Guide for Applicants before you start to complete the application form, with attention to the details of which groups are eligible, and the needs the grants programme is aiming to address.
Once you have read through all the guidelines, if you have further queries about the scheme, or your application, please contact Trish Ilsey.
E mail: communitygrants@wylc.org.uk.
Please note, we have had reports today (12 March) of E mails bouncing back. We have tested the
contact E mail address and it is working, but if you do have problems please contact Rosalind.moffitt@wylc.org.uk or call 0113 245 3111. Thank you.
Download an application pack: