© 2011 West Yorkshire Learning Consortium,
Suite 89, Oxford Chambers, Oxford Place Centre, Oxford Place, Leeds, LS1 3AX,
Tel: 0113 2453111.
Charity Number: 1100520. Company Number: 04614852.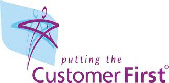 New projects funded by Community Grants
Little Horton, Bradford (BD5).
Based at a Community centre, providing support, training and social activity for all sections of the community, the project will provide initial basic and employability skills sessions to 130 learners; enabling them to move onto further learning, including online learning.
Shipley, Bradford.
The project provides learning opportunities for women recovering from mental distress. Client groups include lone parents, those over 50 and those from BME communities. Activity for around 70 learners will include confidence building, basic skills, budgeting and debt counselling, and application and interview skills.
Bradford (BD5).
A project run by and for hearing impaired people, will run workshops for at least 50 people to provide information and raise confidence in job seeking and applying for work. Learning will include helping employers to recognise potential for employment and provide appropriate support.
Leeds (LS10).
The project aims to work with 60 women refugees to overcome barriers to employment. Activities will include Information, Advice and Guidance sessions, ESOL and basic skills support, raising skills and confidence in job seeking, one to one support and skills taster sessions.
Wetherby (LS22).
A community group will expand on its past work with disaffected young adults facing a number of barriers to employment. It will run a programme to engage with 25 people through a programme to enhance personal fitness and development of sports skills. This will be integrated with development of social and team working skills, raising self esteem, and recognising achievement through awarding of a recognised qualification.
Manningham, Bradford (BD8).
A project working largely with 19 – 35 year olds from South Asian communities, will offer an intensive programme to 22 people seeking employment. Learners will have access to accredited skills training, skills workshops, support and guidance on individual barriers, intensive training and job searching, and team building and enrichment activities.
Leeds (LS10).
An organisation which is run by and for people with learning difficulties will offer a comprehensive training programme to unemployed adults in the south Leeds area to enable them to acquire necessary skills and experience to apply for employment as personal assistants.