© 2011 West Yorkshire Learning Consortium,
Suite 89, Oxford Chambers, Oxford Place Centre, Oxford Place, Leeds, LS1 3AX,
Tel: 0113 2453111.
Charity Number: 1100520. Company Number: 04614852.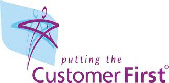 What are Community Grants?
Grants of £2,000 to £12,000 are available for voluntary and community organisations in Yorkshire and the Humber to provide learning opportunities that help unemployed people aged 18 and over to move into further training or employment.
Community Grants are targeted at the following priority groups:
people with disabilities and health conditions

lone parents

people aged 50 and over

people from ethnic minorities
Types of activities could include:
initial help with basic skills

taster work experience (including voluntary work)

training, advice and guidance

job search assistance

confidence building and personal development

debt counselling
Funds are also available for capacity building: to build the ability of small organisations to bid for and secure mainstream funding.