© 2011 West Yorkshire Learning Consortium,
Suite 89, Oxford Chambers, Oxford Place Centre, Oxford Place, Leeds, LS1 3AX,
Tel: 0113 2453111.
Charity Number: 1100520. Company Number: 04614852.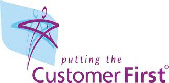 Who can apply?
Community Grants are aimed at small voluntary and community organisations.
Organisations must meet the following criteria to be eligible:
no more than nine full time equivalent employees

annual turnover no more than £300,000

have a constitution and bank account in the organisation's name

have not directly received European Social Funding (ESF), excluding Global Grants, in the previous three years, or have done so but can show their organisational capacity has since been significantly reduced, affecting their ability to access mainstream funding
Community Grants funded projects must not duplicate activities already financed through the Learning and Skills Council, Department of Work and Pensions or European Social Funding.
Organisations applying for Capacity Building funds must have an annual turnover of no more than £250,000, and meet the other criteria.
For further clarification, please contact Communitygrants@wylc.org.uk
Please note, we have had reports today (12 March) of E mails bouncing back. We have tested the
contact E mail address and it is working, but if you do have problems with sending your application, please send it to Rosalind.moffitt@wylc.org.uk or call 0113 245 3111.